Dates of first stationary meetings and inauguration at each University:
Dokładny adres inauguracji na poszczególnych uczelniach znajdziesz klikając w zakładki uczelni.
Co zabrać ze sobą na pierwszy zjazd?
Pamiętaj aby na inaugurację zabrać ze sobą dowód osobisty, który będzie Ci potrzebny przy podpisaniu umowy oraz wydrukowaną w 2 egzemplarzach w kolorze umowę współpracy podpisaną (niebieskim długopisem) przez osobę upoważnioną do reprezentowania placówki, w której będziesz prowadził kółko informatyczne.
Umowa współpracy jest dostępna na Twoim koncie w Generatorze Wniosków https://generator.cmi.edu.pl.
Co otrzymasz na inauguracji?
Podczas Inauguracji otrzymasz teczkę z certyfikatem udziału w Projekcie "Centrum Mistrzostwa Informatycznego" oraz dwoma egzemplarzami Umowy o powierzenie grantu. Poprosimy Cię, abyś ją podpisał, jednocześnie uzupełniając o numer (aktualnego na dzień podpisania Umowy) dowodu osobistego. Jeden egzemplarz trafi tego samego dnia do Ciebie, a drugi do Biura Partnera Wiodącego. Załączniki do Umowy o powierzenie grantu nie będą drukowane dla żadnej ze stron. Dostęp do tych załączników będziesz miał zawsze przez stronę https://cmi.edu.pl/zalaczniki.
W teczce znajdziesz również Vademecum CMI, w którym są zawarte najważniejsze informacje o projekcie.
Na zjazdach stacjonarnych przygotujemy dla Ciebie catering (przewidziane są przerwy kawowe oraz obiadowa każdego dnia zjazdu) – nie musisz zabierać ze sobą prowiantu

.
Jeśli masz dodatkowe pytania dotyczące szkoleń szukaj ich w informacjach od Twojej uczelni lub pisz na adres biuro@cmi.edu.pl.
---
AGH University of Science and Technology in Krakow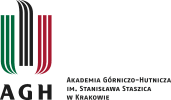 Dates of meetings in the first semester
1 Congress - stationary
26.08 (poniedziałek) 9:00 - 18:00
27.08 (wtorek) 9:00 - 16:30
2 Congress - stationary
31.08 (sobota) 9:00 - 16:30
3 Congress - stationary
13.09 (piątek) 12:30 -18:00
14.09 (sobota) 9:00 - 16:30
15.09 (niedziela) 9:00 - 16:30
Dates of stationary meetings in the second semester
10 Congress - stationary
11 Congress - e-learning
12 Congress - e-learning
13 Congress - stationary
14 Congress - e-learning
15 Congress - stationary
16 Congress - e-learning
17 Congress - e-learning
18 Congress stationary
Location
Katedra Informatyki AGH
Budynek D17
ul. Kawiory 21
30-055 Kraków
Inauguracja w sali 1.38 parter
Map
Mapę znajdziesz pod adresem: https://www.informatyka.agh.edu.pl/pl/o-katedrze/kontakt/
Accommodation offer
Miasteczko Studenckie AGH - https://taniehostele.pl/
---
Gdansk University of Technology

Dates of meetings in the first semester
1 Congress - stationary
31.08 (sobota) 09:00 - 17:00
01.09 (niedziela) 09:00 - 17:00
2 Congress - stationary
21.09 (sobota) 09:00 - 17:00
22.09 (niedziela) 09:00 - 17:00
3 Congress - e-learning
05.10.2019 (sobota)
06.10.2019 (niedziela)
4 Congress - e-learning
19.10.2019 (sobota)
20.10.2019 (niedziela)
5 Congress - e-learning
23.11.2019 (sobota)
24.11.2019 (niedziela)
6 Congress - e-learning
30.11.2019 (sobota)
01.12.2019 (niedziela)
7 Congress - e-learning
07.12.2019 (sobota)
08.12.2019 (niedziela)
8 Congress - e-learning
21.12.2019 (sobota)
22.12.2019 (niedziela)
9 Congress stationary
04.01.2020 (sobota)
05.01.2020 (niedziela)
Dates of stationary meetings in the second semester
10 Congress stationary
11 Congress stationary
12 Congress - e-learning
13 Congress - e-learning
14 Congress - e-learning
15 Congress - e-learning
16 Congress - e-learning
17 Congress - e-learning
18 Congress stationary
Location
Wydział Elektroniki, Telekomunikacji i Informatyki Politechniki Gdańskiej,
budynek 42,
ul. Gabriela Narutowicza 11/12,
80-980 Gdańsk
Map
Mapę znajdziesz pod adresem: https://campus.pg.edu.pl/
---
Lodz University of Technology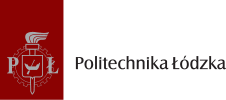 Dates of meetings in the first semester
1 Congress - stationary
07.09 (sobota) 9:15 - 15:30
08.09 (niedziela) 08:15 - 16:00
2 Congress - stationary
21.09 (sobota) 08:15 - 17:40
22.09 (niedziela) 08:15 - 17:40
3 Congress - e-learning
28.09.2019 (sobota)
29.09.2019 (niedziela)
4 Congress - e-learning
19.10.2019 (sobota)
20.10.2019 (niedziela)
5 Congress - e-learning
9.11.2019 (sobota)
10.11.2019 (niedziela)
6 Congress - e-learning
23.11.2019 (sobota)
24.11.2019 (niedziela)
7 Congress - e-learning
07.12.2019 (sobota)
08.12.2019 (niedziela)
8 Congress - e-learning
21.12.2019 (sobota)
22.12.2019 (niedziela)
9 Congress - stationary
04.01 (sobota) 08:15 - 17:40
05.01 (niedziela) 08:15 - 17:40
Dates of stationary meetings in the second semester
10 Congress stationary
11 Congress stationary
12 Congress - e-learning
13 Congress - e-learning
14 Congress - e-learning
15 Congress - e-learning
16 Congress - e-learning
17 Congress - e-learning
18 Congress stationary
Location of the inaugural meeting
Aula F10, III Piętro.
budynek B9
Wydział Fizyki Technicznej Informatyki i Matematyki Stosowanej
Wólczańska 215, 90-924 Łódź
Map
Mapę znajdziesz pod adresem: http://ftims.p.lodz.pl/mod/page/view.php?id=6
Plan zajęć stacjonarnych - I semestr
---
Warsaw University of Technology

Dates of meetings in the first semester
1 Congress - stationary
21.09 (sobota) 09.00 – Inauguracja zajęć
22.09 (niedziela)
2 Congress - stationary
28.09 (sobota)
29.09 (niedziela)
3 Congress - e-learning - zmiana terminu
16.11.2019 (sobota)
17.11.2019 (niedziela)
4 Congress - e-learning
23.11.2019 (sobota)
24.11.2019 (niedziela)
5 Congress - e-learning
30.11.2019 (sobota)
01.12.2019 (niedziela)
6 Congress - e-learning
14.12.2019 (sobota)
15.12.2019 (niedziela)
7 Congress - e-learning
11.01.2020 (sobota)
12.01.2020 (niedziela)
8 Congress - e-learning
18.01.2020 (sobota)
19.01.2020 (niedziela)
9 Congress - stationary
25.01.2020 (sobota)
26.01.2020 (niedziela)
Dates of stationary meetings in the second semester
10 Congress - e-learning
11 Congress - stationary
12 Congress - e-learning
13 Congress - stationary
14 Congress - e-learning
15 Congress - e-learning
16 Congress - e-learning
17 Congress - e-learning
18 Congress - stationary
Location
Gmach Główny Politechniki Warszawskiej
Plac Politechniki 1,
00-661 Warszawa
Inauguracja w Auli 219
Map
Mapę znajdziesz pod adresem: https://www.cziitt.pw.edu.pl/kontakt/
---
Wroclaw University of Technology

Dates of meetings in the first semester
1 Congress stationary
14.09 (sobota) 08:15 - 17:45
15.09 (niedziela) 08:15 -15.30
2 Congress stationary
21.09 (sobota) 08:15 - 16:00
22.09 (niedziela) 08:15 - 16:00
3 Congress - e-learning
05.10 (sobota)
06.10 (niedziela)
4 Congress - e-learning
19.10.2019 (sobota)
20.10.2019 (niedziela)
5 Congress - e-learning
09.11.2019 (sobota)
10.11.2019 (niedziela)
6 Congress - e-learning
23.11.2019 (sobota)
24.11.2019 (niedziela)
7 Congress - e-learning
07.12.2019 (sobota)
08.12.2019 (niedziela)
8 Congress - e-learning
14.12.2019 (sobota)
15.12.2019 (niedziela)
9 Congress stationary
11.01.2020 (sobota)
12.01.2020 (niedziela)
Dates of stationary meetings in the second semester
10 Congress stationary
11 Congress - e-learning
12 Congress stationary
13 Congress - e-learning
14 Congress - e-learning
15 Congress - e-learning
16 Congress - e-learning
17 Congress - e-learning
18 Congress stationary
Location
Politechnika Wrocławska,
budynek C-1
ul. Janiszewskiego 11-17,
50-372 Wrocław
Inauguracja w sali 205
Map
Mapę znajdziesz pod adresem: https://pwr.edu.pl/uczelnia/mapa-kampusu